K-3rd Choir: In the lower grades we stress learning melodies, singing in a group, proper technic all while having lots of fun!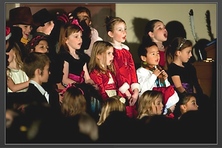 Intermediate/Advanced Choir: Our older choirs focus on: singing in parts, proper breathing technic, annunciation, and singing a wide range of genres. As with our band programs, it is tailored to each schools' and students' specific needs and expectations. It is also a fun experience for all involved and the lessons learned last a lifetime.
All of our Choir Programs perform two sets of concerts twice a year (winter and spring) for both the student body and an evening concert for their families and community.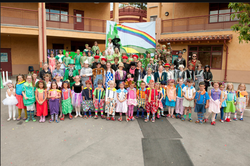 THEATRE

Since 1997, we at Arts Initiative have been starting theatre programs in schools and local communities. We have had over 200 performances with actors of all ages all across California and are currently running programs at 3 schools in the Silicon Valley. We work very closely with the school community to make sure that the program is as enriching for the participants as it is for the rest of the student body. We offer 10 week drama classes for 1st-12th grade students as well as play and musical direction. Our trained staff works hard to make sure that the program we build you will be around for years to come.